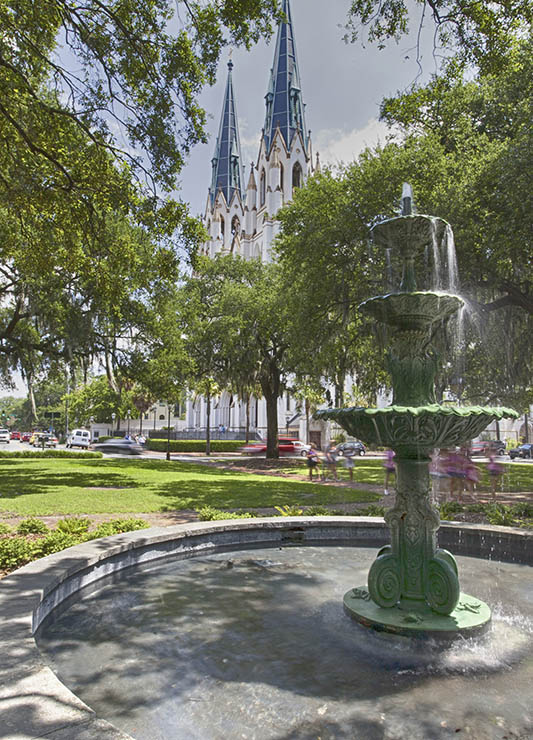 OCTOBER is one of the best months to be in Savannah, hoping for cooler weather, and lots of FUN!
VAN tours  are available daily for those of you that would rather have a controlled environment tour!  We have added a few new tours including an Architectural tour, an evening Ghost Tour & a Black History tour.
Our 6PM Segway Tour will be ending soon for the season with the time change coming soon!
Telfair Art Museum/Jepson Art Center/Owens Thomas House offering a 3-way ticket for $20 per guest, this includes all three museums.
Saturdays 9am - 1pm, weekly Forsyth Park Farmers Market is open and everyone is invited!
The Savannah Theatre is always a great option during a visit to Savannah. During September all three of the regular shows are playing.  Please call the theatre for more information 912.233.7764
OCTOBERFEST begins during the first Saturday weekend, as the month progresses, Wag-0-Ween is happening on October 26th from noon-5pm, great day for the pups!
Thursday, October 10 – Saturday, October 12: Savannah Greek Festival: Come out and enjoy live entertainment, historic and cultural tours and of course plenty of authentic Greek food at Savannah's Greek Festival!
October 4 – 26: Living History, Yellow Fever in Savannah: In October the Davenport House Museum will present a dramatic recreation of early 19th century life when yellow fever ravaged the city. Costumed interpreters portray residents coping with the realities of life during a catastrophe with an exploration of death and funeral customs, medical treatments as well as how various sectors of the population dealt with events.  A highlight is moving through the candlelit rooms witnessing enactments.  In an area seldom seen by visitors, the fate and experiences of the uncounted half of the city's population, both free and enslaved African Americans, are revealed. Tickets are $16 in advance, $19 at the door, program starts at 7pm and runs for 45 minutes, every Friday and Saturday through October.
Thursday, October 10 – Sunday, October 13: Tybee Island Pirate Fest Events will be taking place all across the island as Tybee celebrates its 15th Annual Pirate Festival. Bring your family and your friends to the 15th Annual Tybee Island Pirate Fest. Make sure to dress in your finest pirate attire or be ready to shop for some in the Thieves' Market while there. For a list of events and venues as well as tickets (to include The Buccaneer Ball) please visit www.tybeepiratefest.com.
Sunday, October 13 – Food Truck Festival: The Savannah Food Truck Festival at Daffin Park is Family Friendly and Kid Friendly. It runs from 11am-6pm. For a list of Food Trucks and Special events visit Food Truck Festival!
Sunday, October 13 – Frogwarts! Georgia State Railroad Museum and Savannah Children's Museum will transform into a magical Harry Potter-themed experience during "Frogwarts" on Sunday, October 13th from 11 am to 3 pm.
Do remember we are pet friendly, come by and meet Max, our official greeter...