TOUR DEALS, SPECIALS, BARGAINS!

Combination tours for your touring pleasure at a great price!

CALL TO BOOK, (912) 495.5556
Segway History Tour- 60 Minutes/ Haunted Pub Crawl - 90 Minutes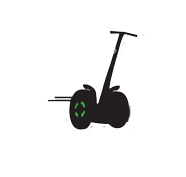 This is a "Drinking & Driving!" tour! Schedule your Segway tour during the
day and your Pub Crawl in the evening! Great way to see Savannah by day
and by night, at a discount! $70 per person, everyone must be
21 years old or older.
Cemeteries Extraordinaire...From Burial Grounds to Cemeteries, Savannah Beauty at it's Finest!
The cemetery tours are all 90 minute tours whether on a Segway or walking! Any combination will work!
Each Segway tour is $60 per person per tour
Each walking tour is $30 per person per tour
Chose a combination of 2 or 3 tours for this pricing!
Historic District Burial Grounds and Cemeteries
The mystery of Savannah, we are a Colonial City built on top of our dead. Learn the difference between a burial ground and a cemetery...that will explain alot! Visit the home of Potter's Field, a middle class burial ground that's runs along side of the Slavery Burial Grounds. Next you'll roll up to Colonial Park Cemetery, this was one of the first cemeteries in Savannah. The history is quite unique! From there move onto the first burial ground and cemetery on Wright Square, know that many of the bodies were never moved from that area... Next, to the land where the Jewish Cemetery was to lay, this was the edge of town at that time and now in the middle. As Savannah grew so did our cemetery history!
Bonaventure Cemetery
Colonial Park closed for burials in 1853, our Victorian Cemeteries began to arrive. Bonaventure Cemetery is located near Historic District Savannah, this beautiful showplace cemetery is the resting place of many famous people and stunning architectural eras. As you Segway tour through the fabulous live oaks draped in Spanish Moss, listen close...you might hear Johnny Mercer's "Moon River" traveling through the breeze.
Laurel Grove Cemetery
Laurel Grove Cemetery is considered to be a hidden gem in Savannah, this cemetery was built at the same time Bonaventure Cemetery was built, but is quite different and interesting. Many of the local Savannah historians are buried in Laurel Grove, several Mayors and lots of military heroes.