SAVANNAH THE PERFECT STAYCATION
Need a short getaway? Do you have two or three extra days that need to be filled with relaxation, beauty, fun, excitement, and sun? Then pack up and head to Savannah, GA. You'll enter a city filled with old Southern Charm, Live Oak Trees and Spanish Moss dangling and blowing in the gentle breeze.
Indulge yourself by staying at one of the quaint and elegant Bed and Breakfast establishments that offer the best in Southern Hospitality. The Kehoe located in Columbia Square is a beautiful Renaissance Revival mansion. The Foley House Inn is a romantic, luxurious B&B located in the center of the historic district at Chippewa Square. There are many places to choose from but these two are among the elite. Once you're settled in its time to enjoy dinner in Savannah.
The food in Savannah is some of the best in the south. You'll find comfort food, seafood, even food with a flare all that will exceed your expectations. Let your taste buds be your guide. The Treylor Park on Bay Street offers a different flare on some of our southern favorites. The Peanut Butter and Jelly wings with a grilled Apple Pie sandwich and a craft beer are just perfect for a kickback night. You want to up your game and dress up? Then head over to the Pink House in Reynolds Square. They have classic upscale Southern food with a delicious twist. After dinner, while you stroll through the squares don't forget to stop by Leopold's ice cream. This is truly the best way to top of the night.
Start your morning off with the breakfast at your B&B. These establishments offer a cooked to order breakfast with a relaxing way to plan your day. Take an Adventure Tours Segway through the city to get you familiar with what you need to see and know. You can then visit the squares, mansions, and museums that have sparked your interest. Enjoy the sun, the beauty and Southern Hospitality of our beautiful city.
June coming up Event to plan for:
Savannah Waterfront Association presents: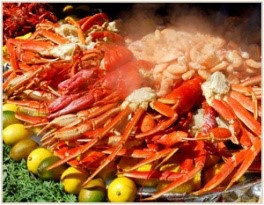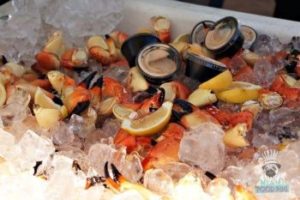 River Street Seafood Fest
Venue: River Street
June 1st – June 3rd starting at 8:00 am