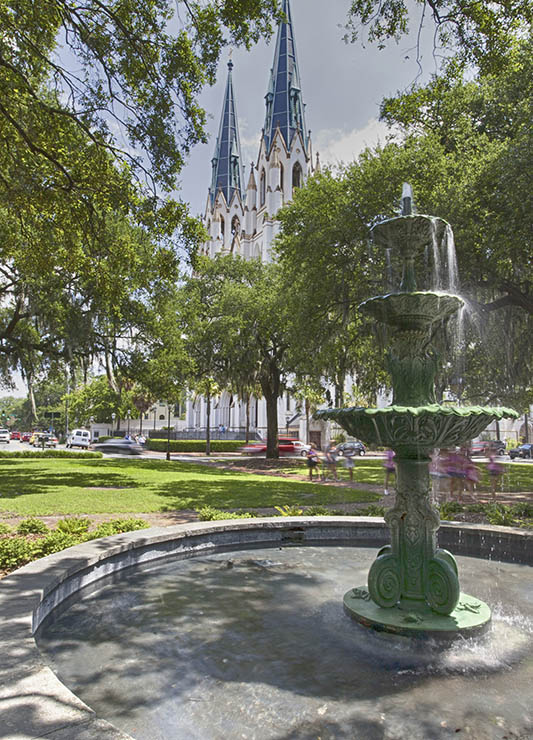 October is a great month to enjoy Savannah, the weather is beginning turn a tad bit cooler, the days are getting shorter….what's not to enjoy!
Tybee Island Pirate Fest is on 10/4, one of Tybee's biggest events for the year, dress up in your favorite pirate outfit, bring the family and take part in the festivities!  Don't miss the Tybee Island Pirate Parade, what a blast!
Octoberfest begins in Savannah the first weekend of the month, 10/5-7, we start the weekend out with fireworks on Friday night and lead into excellent German cuisine.  Calling all "weiner dogs," 10/6, today is your day to race on the river!  There are always many activities for the kids!
Picnic in the Park is in Forsyth Park with the Savannah Philharmonic, 10/7, festivities begin at 3pm, bring your blanket, picnic and have musically filled afternoon.  This is the biggest event in our park, get your spot early!
Savannah's Greek Festival is 10/11-13, if you like Greek food, Greek music and Greek dancing, don't miss out, this is a sell out event every year.  This is the 68th year for this tradition and enjoyed by all!
Wag – O – Ween!!!  10/20, Dress your pet up in their favorite costume and wander around town, best costume wins a great prize!!!  Buy a wristband, get your map and wander through the city, a great time to people watch in the city!!
Bike enthusiasts, 10/20 is your day… start with Morning Marsh Madness on Skidaway Island at 8:30 am, wear your pajamas and ride the trails!   Than, later in the day, 5pm, take your bike to Grayson Stadium for Moonlight Garden Ride, this is a 10 mile ride at dusk ending back at Grayson Stadium for a concert, raffles and costume contest!
Disney comes to Savannah 10/24-28 for Disney on Ice at the Savannah Civic Center, everyone turns into a child at a Disney event…many options for shows, call 912.215.6180.
Savannah Speed Classic, 10/25, 7am – 5pm, racing at the track near the Westin Hotel.
Congregation Mickve Israel will present their annual food festival on 10/29 in Monterey Square, ethnic Jewish cuisine and family entertainment, Shalom Y'all!
Lots of Halloween activities, our pick…10/25-31, Ghosts of Grayson Stadium, fun for the whole family!
The SCAD Savannah Film Festival, begins on 10/27 and runs through 11/3 – many films are shown during the festival, attended by the actors and fans, many photo ops are always available…
Lastly, 11/4, Savannah hosts the Rock-N-Roll Marathon….beginning at City Hall on Bay Street, great music, great running, fun for all!
Do remember we are pet friendly, come by and meet Max, our official greeter...